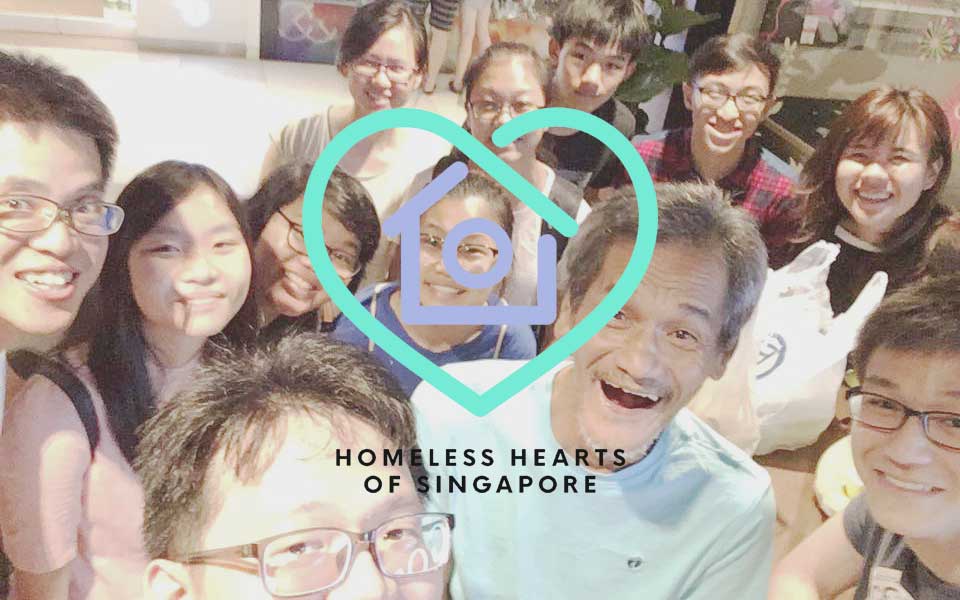 Hello! We are a team of volunteers who hope to inspire and start movements of fellow Singaporeans to start their own small homeless outreach groups likewise. Just two or three, can already, who will take time to see – and stop for the one in need. Since 2019, HHOS has been a partner of MSF's
Partners Engaging and Empowering Rough Sleepers (PEERS) network.
HHOS is a secular outreach based on Christian values (as the co-founders are Christians). But it's open to all – regardless of race, language or religion. So we hope to help them in whatever ways possible, whether advocating for them, or befriending, or ministering to them – both to the homeless and those who have houses but are homeless in heart.
Thus, our team takes a relational approach in helping the homeless, and help them find and get to the relevant social services. We also enjoy partnering with fellow like-minded and like-hearted community partners who care for our homeless friends too. Stop for the ONE in need – that's our motto and modus operandi!
---
(2020) "Many haven't experienced God's love, so let's be on the lookout": Yio Chu Kang Chapel, which opens its doors to the homeless — Salt&Light (saltandlight.sg)
(2020) Derek Lim, Head Volunteer, wins Singapore Silent Heroes award: Derek Lim – 2020 SG Silent Hero – Singapore Silent Heroes | Ordinary Humans. Extraordinary Humanity. (sgsilentheroes.com)
(2021) Homeless in Singapore: Rough Sleepers Do Exist and Here's 5 Organisations You Can Approach to Help Them (yahoo.com)