Direct transfer is preferred as we save a significant amount of money on our crowd-funding site.

If you're an organisation or wish to directly transfer to us, please visit our contact us page.

Alternatively, you can scan our PayNow QR code below. Thank you and God bless!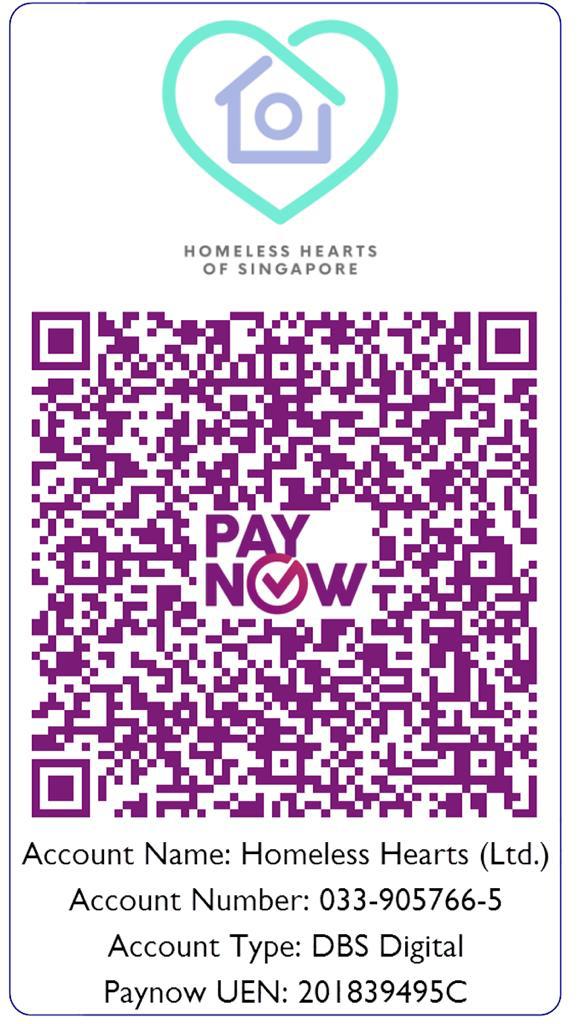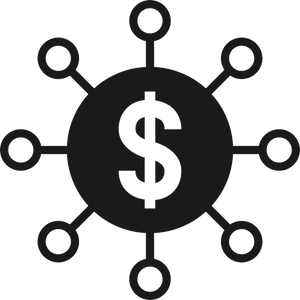 Clothing
When our homeless friends have secured jobs, they may require new sets of clothing to look presentable. 
Food and necessities (toiletries, SIM card prepayment, EZ link top-up)
During our regular outreaches, we give out healthy snacks and drinks, sometimes hot meals to our homeless friends. We also occasionally hand out other daily necessities such as toiletries, water bottles and ponchos. For those in poor financial condition, we may also top up their EZ link / SIM card.
Items to combat bad weather / air condition
We hand out N95 masks on hazy days / warm clothing during cold spells.
Smartphones
Many of our homeless friends do not own smartphones and this greatly hinders their ability to find a job as they are essentially uncontactable. The smartphone also helps in ensuring the safety of our homeless friends as they will be able to contact us in the event of an emergency.
Medical expenses
Some of our homeless friends have serious medical conditions. We provide varying levels of financial support for their treatment on a case-by-case basis.
Laundromat services
We have recently started giving out laundromat coins to our homeless friends so that they can wash their clothes more regularly. 
Hostel stay
For a few specific cases, we fund the hostel stay of our homeless friends to give them a period of good rest / a better environment to stay in while they hunt for jobs. 
IC replacement
Many of our homeless friends have had their ICs stolen / lost while living on the streets. Unable to afford the $300 fee to replace their ICs, they are excluded from applying for assistance from Family Service Centers.