HHOS is totally funded by donations as it does not receive any funding from the Government (even as it works closely with MSF). Proceeds go to supporting the homeless e.g. food, urgent hostel bookings.
Your Giving Directly Helps The Homeless Here:
Emergency hostel / hotel stays for homeless vulnerable people
We partner with social workers to help sponsor emergency hostel / hotel stays for vulnerable homeless people on a case-by-case basis to help buy time for them until the social workers can secure S3Ps or transitional shelters for them. The vast majority of our costs go toward this area.
Clothing
When our homeless friends have secured jobs, they may require new sets of clothing to look presentable. 
Food and necessities (toiletries, SIM card prepayment, EZ link top-up)
During our regular outreaches, we give out healthy snacks and drinks, sometimes hot meals to our homeless friends. We also occasionally hand out other daily necessities such as toiletries, water bottles and ponchos. For those in poor financial condition, we may also top up their EZ link / SIM card.
Smartphones
Many of our homeless friends do not own smartphones and this greatly hinders their ability to find a job as they are essentially uncontactable. The smartphone also helps in ensuring the safety of our homeless friends as they will be able to contact us in the event of an emergency.
Medical expenses
Some of our homeless friends have serious medical conditions. We provide varying levels of financial support for their treatment on a case-by-case basis.
Help Support The #CityOfRefuge App
Another area you can give to is to directly support Abraham (co-founder). He is  working full-time in HHOS, besides the daily operations, on  a real-time web app to monitor the latest homelessness situation in SG. 
Please note that Abraham does NOT take any funds from HHOS, but raises his own financial support for homeless work, and for developing the #CityOfRefuge web app.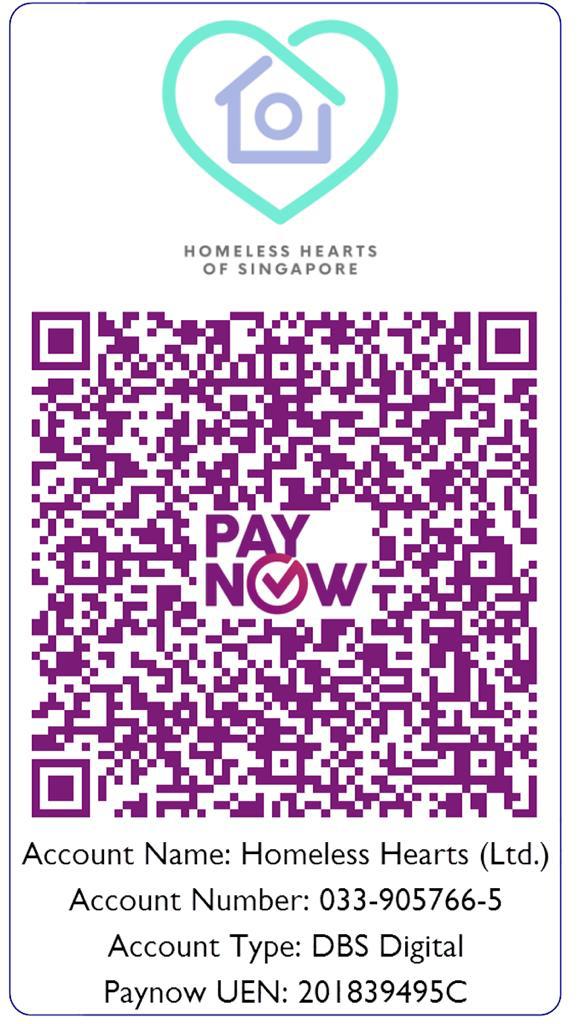 Support Abraham & his family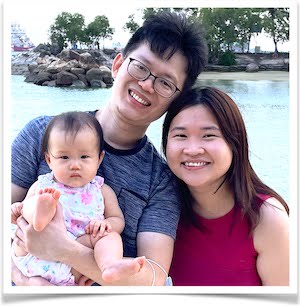 Please note that the QR code below goes directly to Abraham's personal funds and NOT to HHOS' funds.
This is because Abraham, although he works full-time with HHOS, does NOT depend on HHOS funding, but raises his own support for the full-time work.

So even though he does this work full-time, he still needs to feed his family (and himself too) while working also full-time on the #CityOfRefuge web app.

If you feel led to support on a regular basis (e.g. monthly), and would like to get in touch with Abraham to find out more, you can email him at [email protected]. Thank you so much!