We envision Homeless Hearts to serve as a platform to inspire fellow volunteers to start their own grounds-up initiatives to serve and befriend any homeless in their own local neighbourhoods, so that one day every homeless person in every neighbourhood in every age group and every background will find full community support to help them reintegrate back into full community again.
Make Singapore a City of Refuge where the community, infrastructure, and policies provide adequate support for those who are displaced / isolated. 
To help the homeless re-integrate into community via community-building, temporary aid, advocacy, and local partnerships.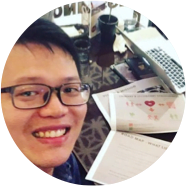 Abraham Yeo
Caffeine lover and prolific writer. Vocal and passionate for social justice causes. A true leader with a servant's heart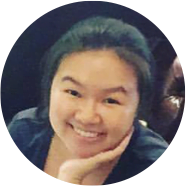 Claire Ban
Gifted designer of the structural systems that has enabled the team to run smoothly. Astute with finances, making sure every cent goes to the right place. Volunteer relations wizard, ensuring everyone plays and works well together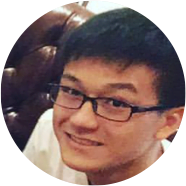 Peter Yuen
Industrious, kind-hearted soul, ever-ready with his helping hand for all practical needs of the homeless. Highly driven, tireless commando who gives 100% effort for the homeless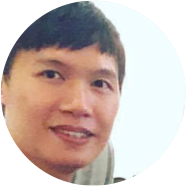 Spencer Mok
Strong, gentle thinker. Sharpens team with hard questions and perceptive insights on the many challenges faced in Homeless Hearts.
Ministry of Social and Family Development
We are part of MSF's Partners Engaging and Empowering Rough Sleepers (PEERS) network along with other groups such as: Buddha Tooth Relic Temple, New Hope Community Services, Presbyterian Community Services and St. Andrew's Cathedral and more.
Garang Grill
Garang Grill (by New Ubin Seafood) has been graciously providing us with delicious food packets which we distribute to our homeless friends every alternate Saturday night.
Institute of Mental Health
We currently partner with IMH's social workers to help them host discharged patients in short-term accommodations upon request, so as to help bridge the waiting time needed for the social workers to find longer-term shelters.
Mt. Alvernia Outreach
Mt. Alvernia Outreach is the community support arm of Mt. Alvernia Hospital. They have graciously partnered with us to provide professional-quality medical care and treatment for our homeless friends.
Elsie's Kitchen
Elsie's Kitchen has kindly provided us with amazing buffet spreads for our events such as our 2019 Chinese New Year Celebration and our first Healthcare Event for our homeless friends.
Yio Chu Kang Chapel
YCK Chapel has kindly provided us with their space to host events such as our 2019 Chinese New Year Celebration and our first Healthcare Event for our homeless friends.
Grab
Grab has kindly provided us with credits to ferry..